Ayurveda Consultation
Schedule an Ayurveda Consultation and immediately improve your health and well being.
During the Ayurveda Consultation we will talk about your health history, your diet, your lifestyle, your job and your overall degree of happiness. I will try to figure out the best way how Ayurveda can help you in your life to feel better, healthier and happier.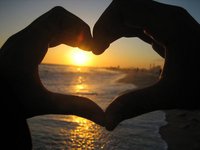 Are you asking yourself any of these questions?
Which one from the ayurveda body types am I?
How can I calm my mind?
Why am I experiencing this discomfort for so long?
Why am not feeling good for so long?
Why cannot I digest anything?
Why am I so often constipated?
Why am I in pain for so long?
Why do I always attract the same situations in my life?
Why am I not happy?
What is wrong with me?
Why can I not lose weight even though I try so hard?
Which yoga poses are right for me?
What are the healthy foods to eat for me?
Why do I not feel good?

If any of these questions are on your mind, than the ayurveda consultation is right for you.


What is the cost of the Ayurvedic Consultation?
The initial ayurveda consultation takes 1.5 hrs and costs $149. You can pay with paypal or any major credit card. Please fill out the form below with 3 possible time slots that will work for you. I will get back to you as soon as possible to schedule your consult. Every other consultation after that costs $75 and lasts 45 minutes.


How many of the Ayurveda Consultations will I need to feel a difference?
This is really individual, depending on where you are, how long you have had your imbalance, how willing you are to change your lifestyle, etc.
In other words, how deep do we have to dig for the cause of your imbalance?
For some people one consultation is enough and then they take off on their own. Many people feel an immediate difference (within two weeks or so) with often just the ayurvedic diet and lifestyle adjustments. But please be patient with yourself.


How is the Ayurvedic Consultation carried out?
My preferable way is over skype, but if you don't have skype, then over the phone.


How to schedule an Ayurvedic Consultation?
To schedule an ayurvedic consultation, please fill out the form below.
If you have any questions, don't hesitate to contact me
Ayurveda Consultation Sign Up Form


Return from Ayurveda Consultation to Ayurveda Holistic Medicine HomePage